---
, Bitmap Page
To generate a BMP (*.bmp) file, it is necessary to set the output format properly. For that open the "Profile Settings" dialog window (or make use of the "Properties" window). In the Main section select "BMP, BitMap Page" from the "Output Format" list: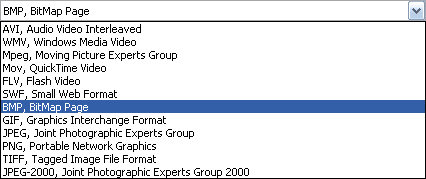 Image encoding parameters.
Keep original - if selected, the source file's color depth will be used.

32 bits per pixel.

24 bits per pixel.

8 bits per pixel.
---